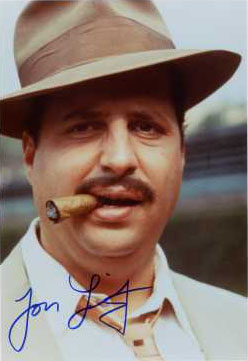 Jon Lovitz beating up Andy Dick is really great news for all of us who loved Matthew from NewsRadio, but cannot fathom how Dick managed to parlay that into a sustained career as d-lebrity asshole to the stars. This news does cause one to wonder, though -- who will be the one to give Lovitz the beating he so rightly deserves?

MEMORABLE QUOTE: (Lovitz on Dick): "I wanted to punch his face in, but I don't hit women."

PHOTO: Because of Lovitz's recent surge in popularity, producer Keenan Ivory Wayans is said to be considering him for a re-make of his 1988 cult classic "I'm Gonna Get You, Sucka", aptly renamed, " "I'm Gonna Get You, Schmeckle" to reflect Lovitz's Jewish heritage and sexual proclivities.